Accomodation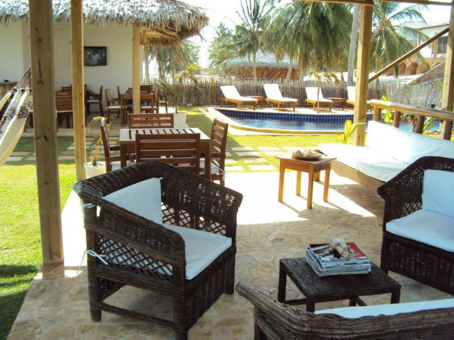 Ilha do Guajirú - White Wind Resort ****
The beach front White Wind Resort, located at the main spot Praia da Barra, newly opened and offers 8 guest rooms. .All rooms with ocean view, terrace, aircondition, TV and minibar. There are also suites available and and the ocean front suite is just 10 m from the water away. In the middle of the resort there is a big swimming pool.
Besides there is a Core kite school and restaurant with bar for breakfast, lunch and dinner.
The resort offers tea and coffee for free and also the mineral water is in the room rate inclusive.
Facilities:
Beachfront
Swimming Pool
Kite school
Restaurant
All rooms with aircondition, hot shower, TV and mini bar.
All rooms with ocean view and private terrace
Prices approx. 100 EUR incl. breakfast
More information and bookings: